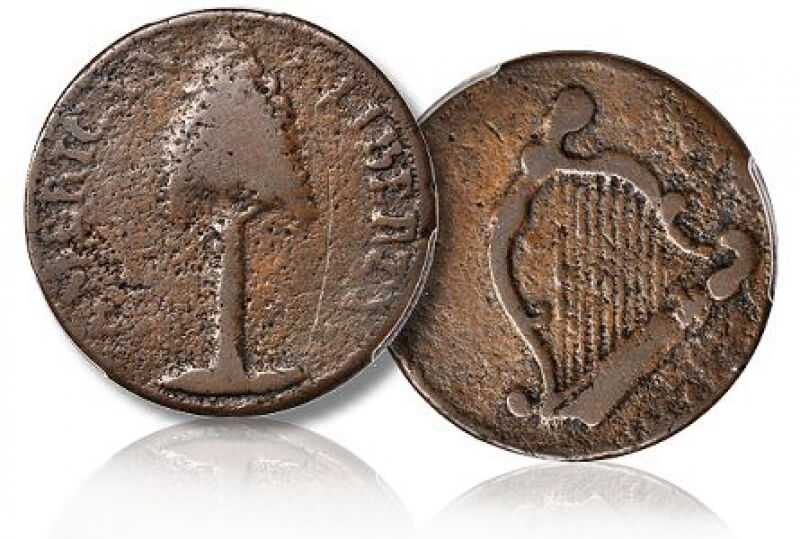 Coinage after Independence #1: New Hampshire
New Hampshire was the first of the states to consider the subject of coinage following the signing of the Declaration of Independence.
William Moulton (silversmith at the time) was given the authority to make a limited number of coins, in which were composed of pure copper authorized by the State House of Representatives in 1776. These coins are known as the New Hampshire Copper, and there are currently only 8 or 9 known to still exist today.
The design depicts a famed New Hampshire pine tree, which was a symbol of the colony. New Hampshire pine trees were provided for years to the British Crown for Royal Navy shipments, and the Pine Tree motif had appeared on various denominations of early New Hampshire paper money since 1794.
The obverse legend selected for the proposed 1776 coins was AMERICAN LIBERTY which was inscribed to the left and right of the pine tree. The reverse bears the date 1776 and features a harp. The harp's large and small strings symbolized the agreeable unity between both the large and small colonies.