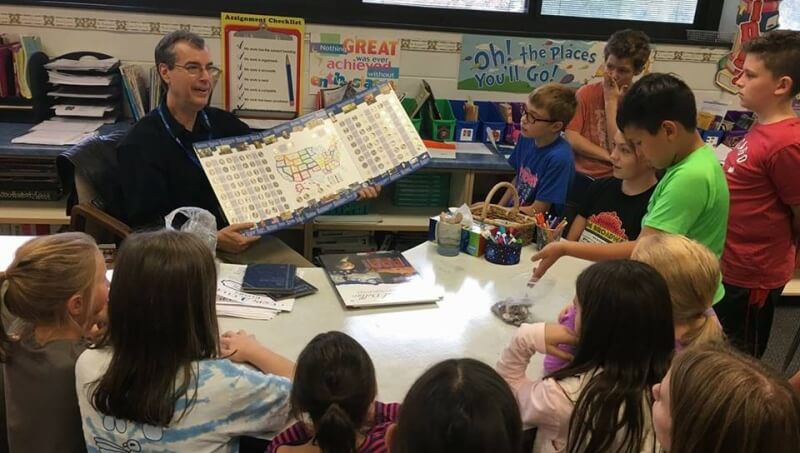 Using coins/currency to teach kids about history/geography
Hello from Chicago!
I've been busy with my local coin clubs and buying coins online and at local shows, which is a lot of fun! The purpose of my collection, is educational. Kids like learning about history/geography when you bring coins/currency into the classroom. I contacted a couple of schools in my area, and set up a meeting with the principal, then talked to a couple of teachers, and then was invited into the classroom. Kids liked touching and feeling the coins, and of course, I bring lots of giveaways. But the next step is not as intuitive. How do you follow up? Well, social media like Facebook and Instagram are good, but you can also offer coin collecting classes at your local park district, community education program, or after school club.
The purpose of this Blog is to share ideas of how to introduce coins/currency collecting to kids, and then how to follow up afterwards, to help them with their collection.
For example:
Most kids now have a smart phone, by the time they are in middle school/Jr High, so I have the kids upload a phone application, Coinoscope, to help them identify coins, especially world coins.
Kids don't always like learning history from books and taking tests at school, so we bring coins/currency into the classroom, and let the kids find a tangible connection to the people who used the coins. Colonial coins, coins from the civil war era, WW2, well circulated coins that thousands of hands have touched and used in the commerce of the era. Kids are fascinated by ancient coins, and want to know more about the people who used the coins.
What are you doing? What is your local coin club doing? What help do you need to get started, or get to the next level?