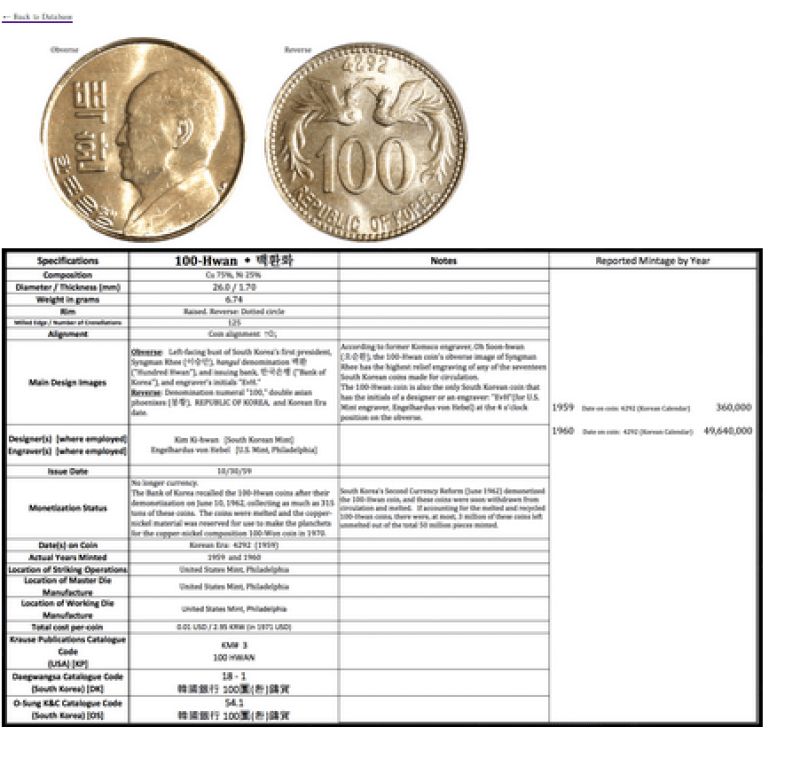 South Korean Coin Database
I have completed my South Korean Coin Database, a compendium of data on every one of South Korea's circulation coins, eighteen in total.

It is here:
http://dokdo-research.com/southkoreancoindata.html

I have written about these coins before in narrative format at my main page, but it seems that many people are just looking for quick facts about world coins in this kind of "database" format. I just finished adding the "Hwan" coins at the top of the page, these being South Korea's very first circulation coins, and that were made at the Philadelphia Mint.

Cheers.