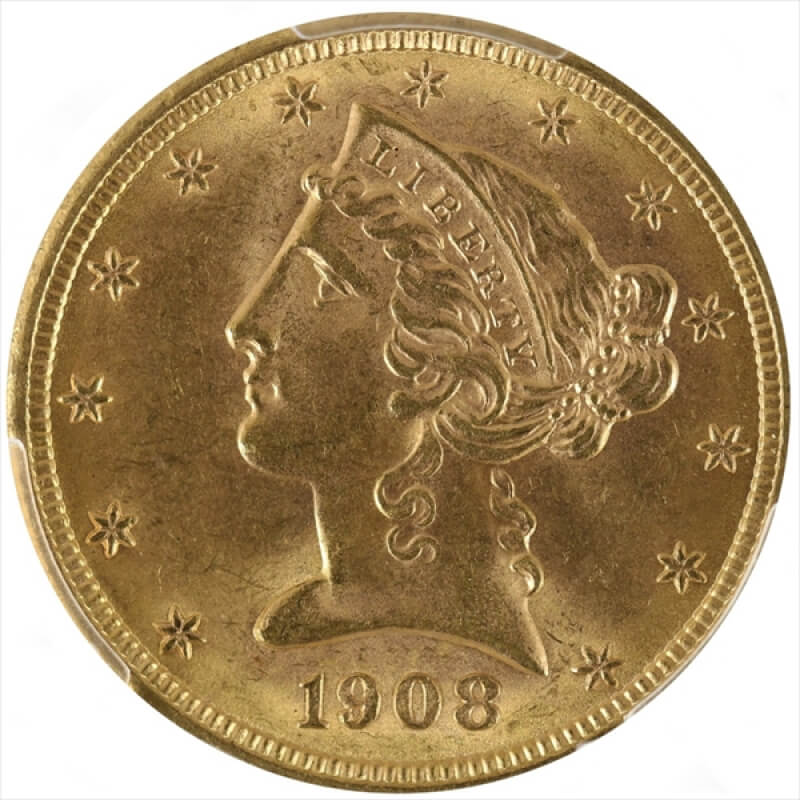 My First Fairmont Collection Coin
So, I've been going pretty hard in the last 18 months adding to my collection of Pre-33 Gold coins.áI eventually told my buddy, who owns a nice coin shop up in Sayville, NY, that I needed to slow down and take care of some other things I had going on.á

For a few weeks, I showed restraint, looking and not buying. Until one day he sent me a photo of this coin. Instantly I knew it was something I would like to own, but I couldn't justify the purchase. I quickly decided now would be a good time to upgrade one of the lesser coins I had in my collection. So, I put half down on this and sold a 1901 $5 MS63 in the PCGS OGH to a guy I deal with a lot on Instagram to make up the difference.á

I must say, I am totally happy with my decision to upgrade. I was able to sell the 1901 for more than I paid.á Which was a win-win for me, and part of the game, I think. I have a decent camera and lens with which I have been experimenting with the settings to take good photos of coins. I would appreciate any feedback or tips and tricks from some of the other guys who shoot coins.

Below are some of the stats for this coin and an excerpt from the PCGS website fromáDavid Akers.

"The 1908 Liberty Head is the last year of this long lived type and is one of the most common dates of the Half Eagle series. Many choice and gem quality examples are available. No proofs were struck of this type in 1908."

1908 - $5 Liberty
Pedigree: The Fairmont Collection
PCGS MS64+ CAC
Mintage: 421,874
PCGS Population: 88
PCGS Population higher: 359