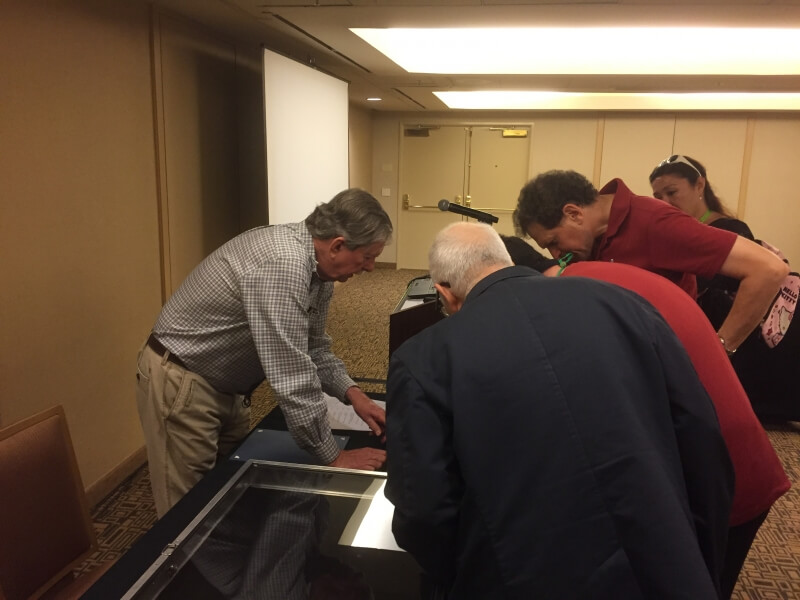 My Trip to the World's Fair of Money
This year I made my first ever trip to the ANA's World's Fair of Money. I had been anticipating it for months, ever since booking my flight. I had an incredible time and my wallet is showing the affects. I wanted to share my experience with everyone in a short diary. Hopefully you will enjoy it.
Wednesday (8/9/2016) my alarm went off at 3:00 am EST and was on my way to the airport within 30 minutes. I was already chomping at the bit because in my mind I was missing a lot since it was already the 3rd day of the convention and I was just getting started. I wanted to go to the 9:00 am world coin auction that Stack's Bowers was putting on but there was no way that was going to happen. After 2 flights, an airport shuttle and checking in to the hotel I finally made it to the bourse floor at about 11:30 am.
This was the first big show that I have attended so it was a bit of a shock to see that many vendors in one place. I made a slow walk through all of the aisles just to get a feel for where everything was. During my walk I found the booth where I could pick up my convention medals. I took time to make it through the exhibit area and was thoroughly impressed with the quality and diversity of the displays. After this I headed to the Heritage Auction lot viewing area. The folks there were very friendly and helpful. After walking around some more I finally stopped to look at coins. One of my favorite sellers was present that I had never met in person. By this time it was almost 5:00 pm and I was beat. I was barely able to make it to 8:00 pm before falling asleep.
Thursday accidentally started out much like Wednesday. I was wide awake at 3:00 am because my body was still on east coast time. At 9:00 am I attend my first Money Talks program. This one was about a new grading system and was presented by Indian Head Penny expert Rich Snow. Afterwards I had to rush back to the convention center for Heritage Auctions 10:00 am World Coin auction. I collection of multiple thalers mostly from the German States. Fortunately I was able to acquire the piece that I had my eye on.
Later in the day I attended another talk. This one presented by Q. David Bowers and I was able to get a Red Book signed by him. I can cross that off my bucket list. This was followed by a presentation of So-Called dollars that was very informative.
This was a big day on the bourse floor for me. I picked up a number of nice pieces. Mostly adding to my collection of German States coins.
Friday morning was spent on the bourse floor again. At 11:30 I attended the Numismatic Bibliomania Society general meeting and Auction. While there I had the pleasure of meeting Kellen a frequent blogger on money.org. During the afternoon were 2 more Money Talks programs. That evening was the 125th Anniversary ANA banquet. There were a number of nice silent auction items.
Saturday morning was started with the ANA District Representative meeting. I was nice to put a face to some of the names I have been interacting with. Jeff Garrett can by and handed out a nice souvenir coin to all the attending District Reps. You can tell the convention is winding down. This morning many of the tables on the bourse floor are either empty or being packed up. It was surprising to me the number of dealers that don't have an interest in what they call retail sales. All they want to do is sell to other dealers. The day ended with a couple more Money Talks presentations. It has been a blast but I was ready to go home.
It was a great 4 days. It was a blast and something I will always remember.