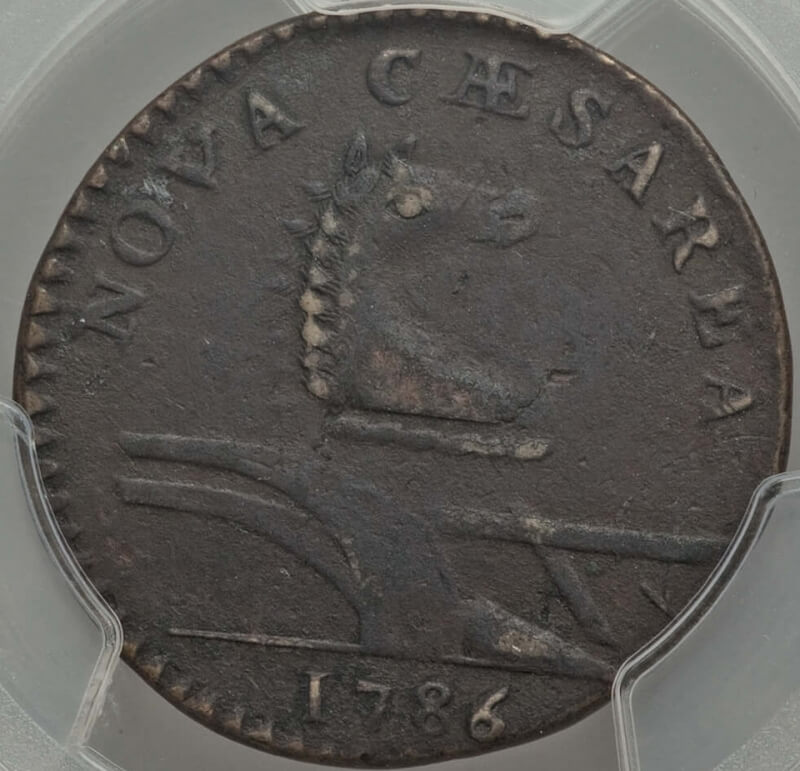 On June 1, 1786, the New Jersey legislature authorized Walter Mould, Thomas Goadsby, and Albion Cox to mint three million copper coins at a weight of 150 grains each over a two-year period in return for a ten percent royalty to the state and the posting of a £10,000 surety bond. The coppers were to circulate at fifteen to the shilling and were to be produced within New Jersey. The design of the coins was not resolved, the legislation simply stated they were to have "Marks and Inscriptions as shall be directed by the Justices of the Supreme Court, or any one of them."
The 3 gentlemen chosen by New Jersey had questionable pasts and abilities. New Jersey was one of the last of the original colonies to produce there own coinage. Of course some didn't coin any at all. It seems like with some of the choices that they made that there was a feeling of urgency when the endeavor was started.
I have always had a fascination with colonial coppers especially the design of the New Jersey pieces. If you collect by die variety there are well over 100 documented varieties. Many of these are not collectible for the average person. This is a piece that I was fortunate enough to pick up recently.
I highly recommend "Colonial and Early American Coins" by Q. David Bowers. It is an excellent informative read, even if you don't collect colonials.
Reference: University of Notre Dame libraries - Coin and Currency Collections coins.nd.edu