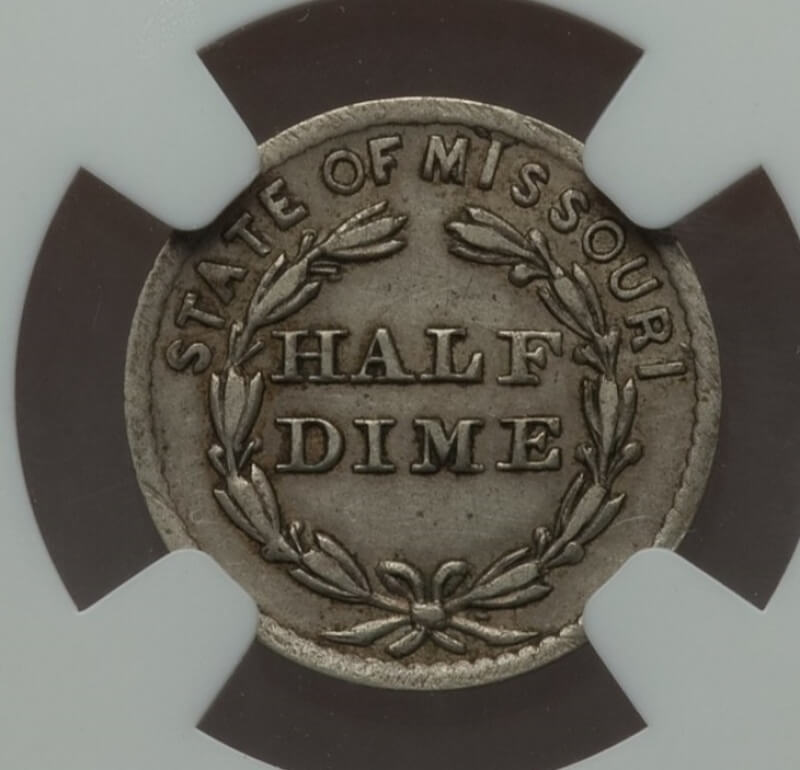 I have a profound respect for Eric Newman and find myself drawn to coins and tokens that have been in his collection. I only have a few trade tokens in my collection but felt the need to add this one. I tell myself that it probably held an important spot in Mr. Newman's collection because this is a St. Louis, MO token and is where he has spent most of his life.
I am regularly surprised by the vast variety of numismatic items that Mr. Newman collected. Personally I own several world coins and a handful of tokens. This particular piece I believe is considered to be a store card. It is not particularly rare or in the best of condition but for the reasons above I felt the need to have it. It turns out that it is at least a mildly important token and one of the few that I know in the half dime denomination.
David Nicholson, born in Scotland in 1814, moved to Canada and then in 1838 to St. Louis. By 1850 he operated one of, if not the largest grocery businesses in the city from his store at Number 1 Fourth Street.
Together with other business leaders, he was an advocate for the expansion of the ralroads as a means of ensuring St. Louis' economic vitality. Nicholson was also one of the early landowners in Lafayette Square.
He was still in business in 1870, and died in 1880.