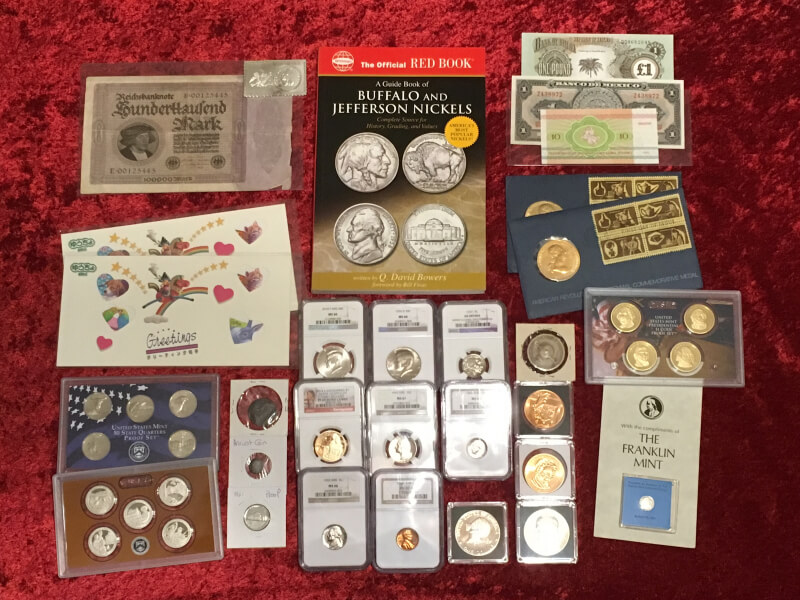 Encouraging Young Numismatists
Every so often our activities and mission strike a chord with a more experienced numismatist, and he or she is inspired to help, whether that's with making a presentation on a numismatic topic at a meeting, volunteering time or resources to help with projects, or donating funding or materials.
If you've never run a youth club like this, you likely have no idea how much this means to both the members and the coordinator of the club.
Attached is a photo of our most recent donation. These are not sold to the kids or picked through before the kids get them. Unless someone donated something with the agreement that it could be used for a club fundraiser, donations like these all go to the student members. We sometimes have prize drawings or awards for participating at meetings; but most donated items become part of our annual "student members only" auction. The students earn auction money throughout the year for participating. They spend this club money bidding on donated items like these. This both encourages participation and distributes donations fairly, to students who are interested in receiving the items.
LKNS is very grateful for this donor's generosity. If you would like to learn more about our YN club, visit us at
https://www.facebook.com/KnightsNumismatics
.