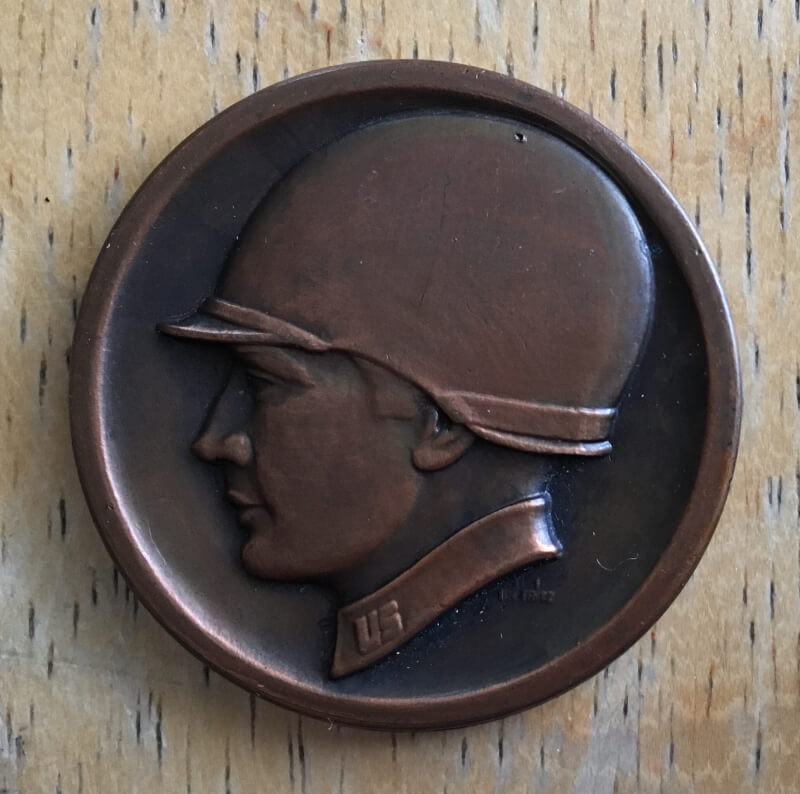 Remembering on Memorial Day
I am thankful for all the men and women who gave their lives to protect and provide freedom for their fellow man.  Some were volunteers; some were selected.  Not all went into combat; sometimes combat came to them.  Some deaths were brave acts of valor to stop an enemy and to directly save the life of a comrade; others were accidental.  The number and type of medals awarded posthumously do not matter in as much as a life was lost in the service to our country.  We do not celebrate death; we honor the names and memory of the dead, and honor the families, friends, and communities who lost loved ones.  Those who have been freed from tyranny and whose children have been extended hope for a brighter future remember and are grateful.
Attached are pictures of a medal I picked up at an auction.  It commemorates the liberation of the small country of Luxembourg, which had been subjected to the tyranny of the Nazis during WW2.  The date commemorated is 10 September, 1944, as you can see on the reverse.  That was the day Allied tanks rolled into the City of Luxembourg, the small country's capital, forcing the German army to retreat.  During the Battle of the Bulge, where the German military counterattacked the Allied advance, much of the country's territory fell back into German hands and had to be liberated again; but the City of Luxembourg was never recaptured, in spite of shelling by German heavy artillery.
Note, though, who the medal honors on the obverse.  Portrayed is the unique shape of the American steel pot helmet, and "U.S." is clearly featured on the soldier's collar.  This is an officer's version of the American "U.S." insignia.  Usually if such collar insignia was worn, it would be on a garrison uniform, but an officer riding in a jeep into a newly liberated city might be wearing such in combination with a helmet.
Our military has liberated millions of people around the globe.  These men and women are not always seen as liberators by everyone, and just like any other organization made up of a collection of individual humans, not all are saints.  In this day and age of politicizing the legitimacy of using military forces to enforce the political will and national interests of America, I feel that has to be pointed out; because many will point to the actions of a few individuals as justification for condemning the whole body, and that is wrong.  Our men and women give themselves to the service of our nation, and many times in the service of our friends and allies.  It's a dangerous business, and some do not come home.  Regardless of whether you agree with the politics behind or morality of a given war, these men and women do serve in allegiance to our flag and our Constitution, and hence to you... and each family who has lost a loved one in the service has suffered a loss, ostensibly for you.  Enjoy your day today, but please respectfully remember those who have lost their lives in the service of our country.
"We wish no evil.  We will fight evil where and when we see it, and celebrate victory over it.  When all is said and done, we will mourn our dead, resolve to right the wrongs, and move forward with a better understanding of our world and our fellow man, to the end of living as peaceably as possible with all."