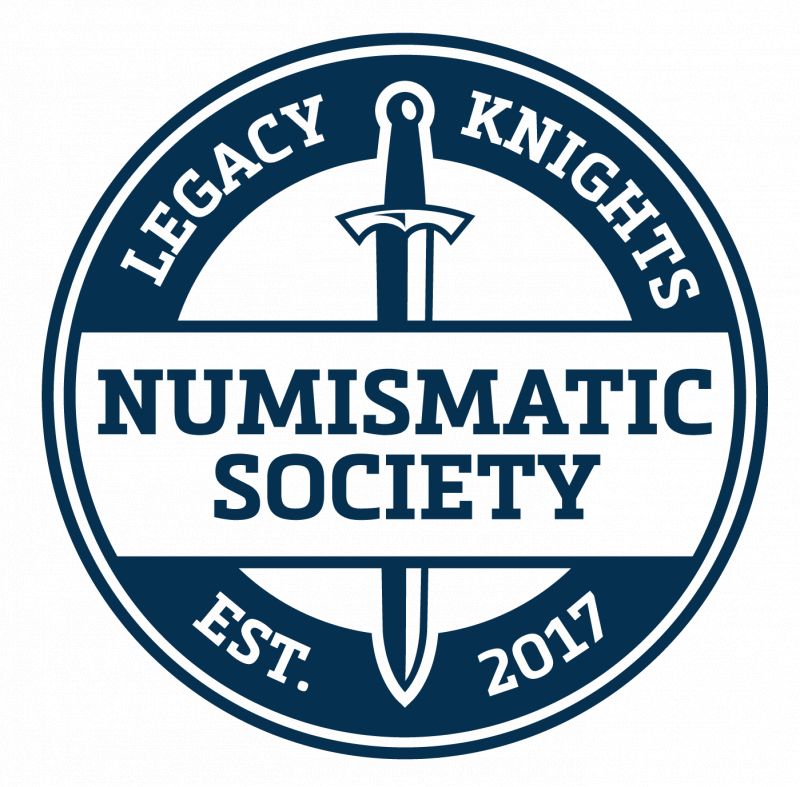 The Making Of A Medieval Style Club Coin, Part I: Overview
Ever since the beginning of the Legacy Knights Numismatic Society, as its Coordinator, I've dreamed of our club having its own coin, something of which the members could be proud and represent them well, as well as be a tool for learning. Being the Numismatic Knights, of course we would want this coin to be reminiscent of a coin from the Age of Knights, made in the same manner. Ideally we'd like to be able to make some ourselves! However, we are a club for young numismatists in the 3rd through 6th grades, so we would be limited as to how much of the metallurgical arts we could perform on our own.
I'm planning to document our journey through this project in a series of blogs here on money.org. If you are curious how we did it, or are thinking of doing something like this yourself, follow along and feel free to ask questions.
But first, we need a plan. I'm going to start this series with an overview.
**************
Research, Research, Research
To make a coin in a medieval style, you first must research actual medieval coins, so you will know how they were made, of what they were made, what kind of designs might be on them, and why.
You should start by researching the minting process. The better you understand each step of this process, the better you will understand how the process affects the design. If you are going to use medieval technology (i.e. hammering) in your process, you should really study that process in addition to the general minting process. Chances are, whoever ends up making your coins will use a combination of medieval and modern minting processes (some medieval moneyers call this "cheating" :-D ). Knowing the process helps you know the possibilities, as well as the limitations. For example: If you want large diameter coins, your process will probably have to use a coin press that generates well over 100 tons of pressure to move enough metal around in the blank to get a good strike. Striking coins with a hammer doesn't generate this much pressure, so most hand-struck coins are smaller diameter coins. High pressure coin presses can make beautiful, generally uniformly-struck coins... but slight variations in hammer strikes are seen as more authentic for replicating medieval coins, so you have to decide what you really value.
Next you should figure out what types of medieval designs you've seen that would best fit the purposes of your club's coin. Obviously you want something that identifies it as a coin of your club in some way, whether that's an image of a person or place, a symbol, a legend, a motto, or a combination of these. Maybe you can find a historic coin you'd like to mimic in style, changing the inscription and imagery to your own. Choose a style you like. Maybe you have a particular era, reign, or geographical region you want represented in your design.
If you are going to have your inscriptions done in something other than your native language, you are going to have to research a good translation. If it's medieval Latin you want, be warned, it could take awhile to get it right... even though "right" in medieval Latin is a little subjective.
Sketch Your Design
Now, guided by historic examples and the knowledge of the process, make a rough design of your coin. Draw an obverse and a reverse. You might want to draw a perfect circle on a sheet of paper and make several photocopies to save time. If you know your design will have an inscription around the outside of the design between concentric circles (as many medieval coins do), draw that and photocopy it.
Manufacturing the Coins
Now you must decide: Do you have what it takes to make these yourself? How "medieval" do you want to go with the process, or do you just want a medieval-looking coin? Depending on how much you want to do, you may need the following skills: artistic, lettering, die making and engraving, physical metallurgy, rolling mill operation, blank cutting and finishing, annealing, hammering or die press operating... and of course the tools required to do all these things.
You may likely decide to hire someone else. Who do you choose? How medieval you want your coin to look, and how skillful in replicating that look you want your artisan to be, will determine this. There are lots of challenge coin manufacturers, but those don't typically look very medieval. There are a number of coin manufacturers, but they also may not have the capability for making coins that look medieval enough for your standards, and may have large minimum orders. There are a few manufacturers of fantasy coins and gaming tokens. These are most likely to be able to produce the look and feel you want at the level of quality and quantity you want, in a variety of sizes... they may use what they consider an optimum combination of medieval and modern minting technology (especially likely when making larger size coins)... well worth it from a quality perspective, but maybe outside your club's budget.
Speaking of budget, after you decide on the best source for manufacturing them, you will need to get some quotes... then figure out the best way to finance the project (preorders, fundraisers, Kickstarter Project?)... then decide whether or not your are going to sell them to your members at cost, sell them as fundraisers, or give them away.
Our club had some specific goals for this project. We wanted very medieval-looking coins with Latin inscriptions. We wanted them this year. We had a limited budget for the year. We wanted some we could afford to give every club member, and perhaps give away as thank you tokens to people who support us. We also wanted some made in silver. We wanted to keep the dies when this run was done, and perhaps reuse them in the future. We wanted this to be a learning project for our members, as well as be able to use it to educate others.
See how we got started in "The Making Of A Medieval Style Club Coin, Part II"!