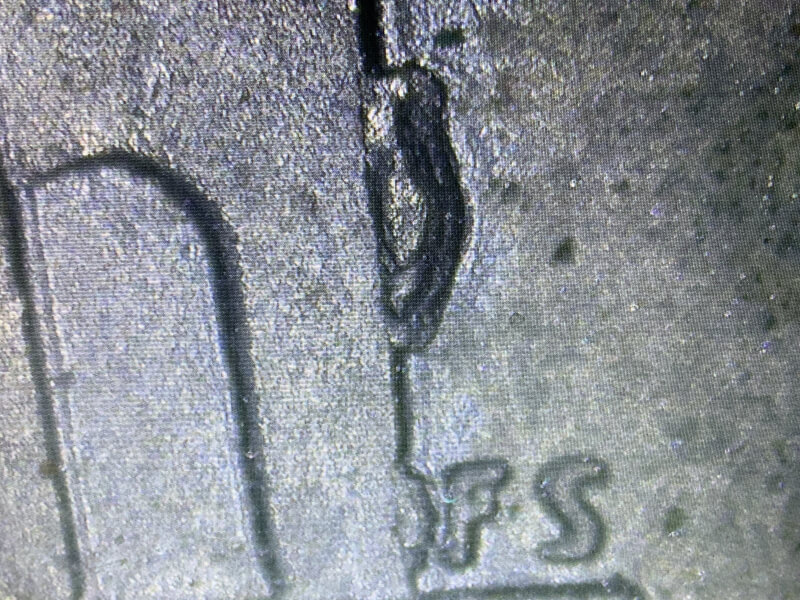 Pocket Change Errors Number Three!
Look like this series will be an ongoing thing, because I find it fun to write, and it is nice to know to search for some varieties that you can actually find that aren't one in a million. 

Anyways, coin number one is a 2018-P Jefferson nickel with double Beehive die chips. Die chips are caused when part of the die chips off, and that leaves a raised dot (or dots) on the coin. This is very similar to a cud, and they look exactly the same, but cuds happen on the rim. Die chips occur in the middle of the coin. These chips are nicknamed "Beehive" chips because they occur on the side of Monticello (I have seen them occur on BOTH sides), causing the chip to look like a beehive on the side of the building. These are NOT hard to find, and have occurred on ALL the teens and twenties Jefferson Nickels (minus the 2022, although I'm sure a beehive will turn up in the near future). 

Coin number two is a 2006-P Colorado die cud. This variety has occurred on many dates of many denominations, but the ones to look out for in particular are the Colorado State Quarters, and the West Virginia State Quarters. I have yet to find a West Virginia Cud, but I know some of our members have. The Colorado Cud I have found three of, including one in a rare early die stage. The Colorado Cuds I have found on both sides of the coin (left and right). The left Cud is pictured. 

I am on a computer, and do not have access to a nice camera right now,  but expect me to upload some pictures within the next day or two, so keep your eye out. 
Keep searching, 
Thatcoinguy