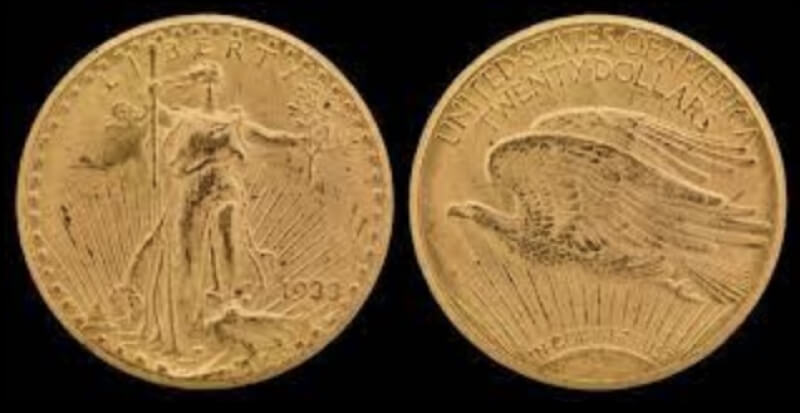 The St. Gaudens 1933 Double Eagle: Part Two
The US realized their mistake around 1952, and requested the coin back. But World War II happened, and the return was delayed. Then, many of King Farouk's coins were auctioned off, one of which was the 33' double eagle. The US asked once again for the coin, and authorities in Egypt said they would comply, but the coin vanished. Until 1996.
In 1996, the Secret Service led a sting operation against British coin dealer Stephon Fenton. In his possession, was one of the 1933 double eagles. In court, he testified that the coin was Farouk's, and he had the right to keep it. Shephen's efforts led to a compromise, in which the US government legalized the owning of that certain 33' double eagle, and offered it a public auction 2002, and Stephen could have half the hammer price. An anonymous bidder won it for $7,590,020.
In 2005, the family of Israel Switt voluntarily surrendered 10 more of the 33' double eagles, which were melted. In March of 2021, the anonymous collector revealed himself to be Stuart Weitzman. He auctioned it off on June 8th, 2021, and it was bought anonymously for $18,872,250.