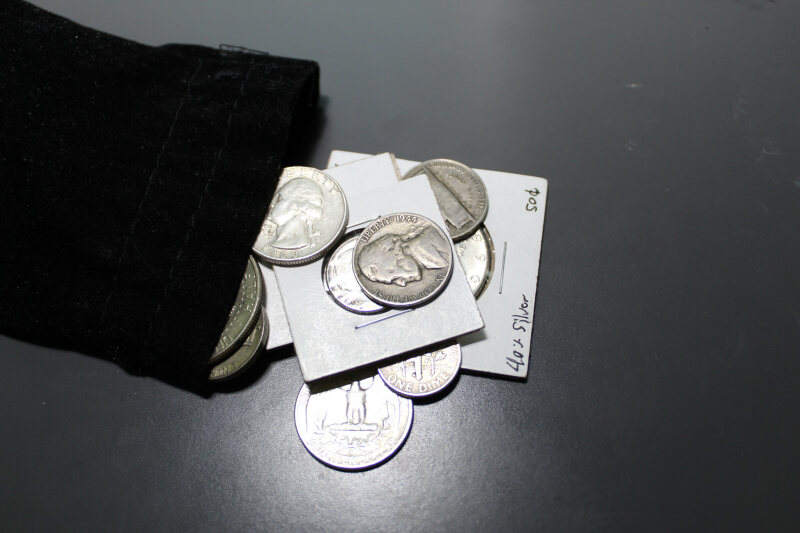 Over One and a Half Ounces of Silver Found in 2021 | Coin Update #27
Hello and welcome to another update!
First I want to thanks you guys for faithfully reading all of these blogs and I hope you continue to do so. Unfortunately I don't have any awesome coin roll hunting finds of numismatic purchases to share, but I can tell you that I am going to be getting some more coins soon. This week or maybe next week (depending on when they are ready) I will be picking up my third-ever half dollar box and $40 in nickels. Why only $40 in nickels and not a whole box like usual? Well, my bank is currently limiting coin orders to only 1 box per customer due to another "coin shortage". When I have gotten the coins and hunted through them, I will hunt them and then write a blog about the finds (as usual). I hope too, some day, start a Youtube (or maybe Rumble) channel dedicated to coin roll hunting, and maybe metal detecting. For now though these blogs will suffice. With my birthday around the corner (August 30th) I have started to plan for it. I have a goal of saving up a little more money (by helping my brother mow lawns) and hopefully get to the $1000 mark bay a little before my birthday so that I can use it to get a bunch of coins (either two half dollar boxes or a dollar coin box, depending on if my bank changes their one box rule) to hunt through for most of my birthday. Oh, how about a quick update on my 2021 coin roll hunted silver bag (ya, now it is a bag). The current contents are as follows: 1 90% half dollar (benji), 3 40% half dollars, 2 90% quarters, 5 35% nickels, and 4 90% dimes. The bag totals out at 15 coins, $3.15 face value, about 1.7 ounces of silver, and a silver melt value of about $44. I hope to add more to this bag when I get and hunt the half dollar box and $40 in nickels. Thanks a lot for reading this blog, enjoy the pic, and have a great day!