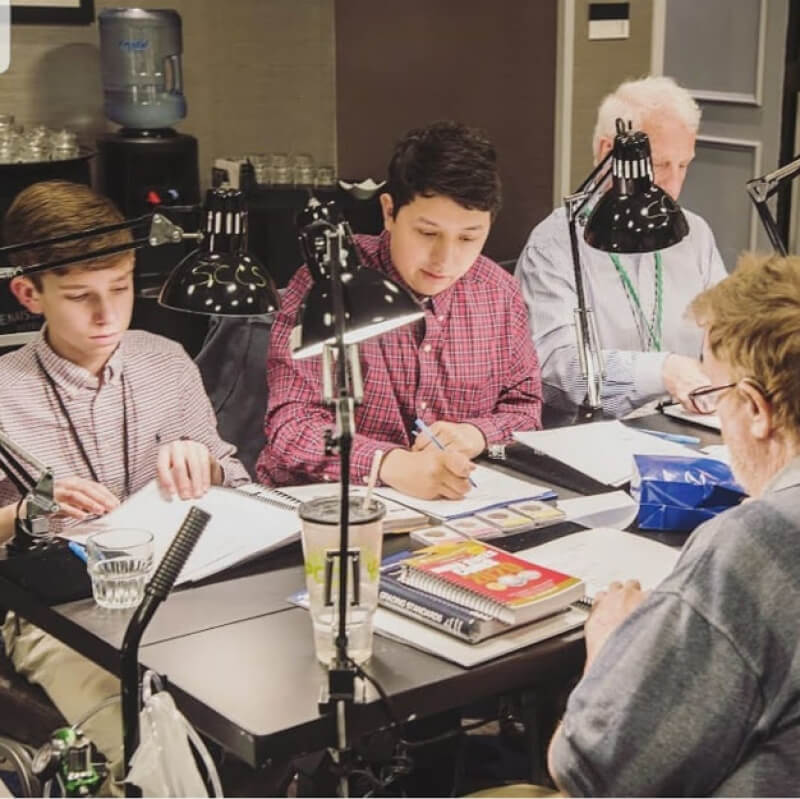 Hello everyone, I apologize for the lack of content over the previous few weeks. As a YN and a senior in high school things have been very hectic since I posted a blog post last time. Thank you for your understanding!
      Back in November of 2019, my coin club in Rockdale had proposed to subsidize several members to attend the 2020 Introduction to Grading US coins seminar during the National Money Show in late February. This allowed me to attend the seminar at a fraction of the admission price, so it was a very good opportunity to take advantage of it.
The seminar was composed of twenty-six students and instructed by Rod Gillis, Bill Fivaz, and Ken Bressett, who are renowned in the ANA for their experience (co-authors of both the Redbook and Cherrypickers guide). The course went over some of the key factors that third party graders such as NGC and PCGS use. All students also received complimentary books such as the guide to ANA grading standards as well as the 2020 edition of the Redbook.
We began the class by taking our final exam… Weird, I know! The exam went over basic questions such as "what grade will an MS63 obv coin with an MS68 reverse grade" and "why do you want to avoid PVC flips?". Later we moved to a presentation from Rod Gillis about the history of numismatic grading. He also happened to go over how the Sheldon scale we use today came to be.
For the rest of the seminar we looked at and self-graded slabs of various types of coins. These included morgan dollars, buffalo nickels, Walking liberty half dollars, and finally various denominations of pre-33 US gold. In teams of 5-6, we individually graded the coins and then conversed with our group about what grade they would receive. Rod would then go on to check if Ken and Bill agreed with each grade, and we'd gain points depending on how close our group was. As a small competition everyone did pretty well, I think most if not definitely all students took something from the course.
It was a very fun 2-day class. Prior to taking the course I had planned with an online YN friend of mine to meet up and take the course together. We had both missed a lot of work in school for the course and we both felt it was completely worth it. Overall I am very happy that I received the opportunity to take this mini-seminar, I myself have learned a lot and made several friends from it. The National Money Show at the end was a fine touch as well.
Thanks for reading!
-Chris