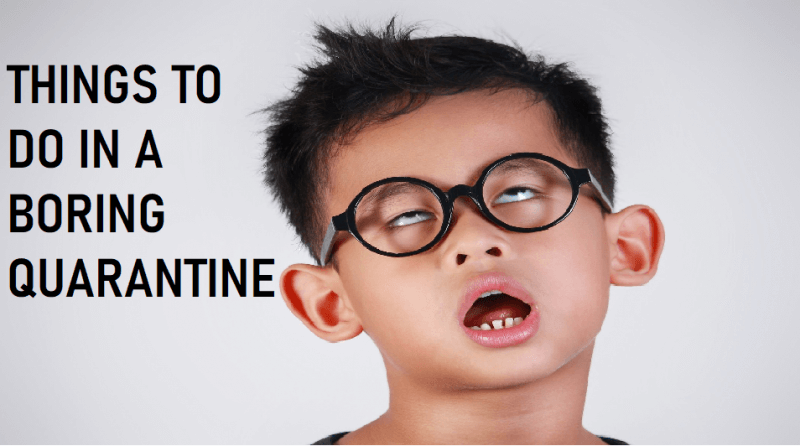 Things to do in a Boring Quarantine
Ever since the beginning of the you-know-what-19 pandemic, we have seen our everyday life turn into a safety precaution. With all states in the US being in a state of emergency, the majority of our day-to-day actions have stalled due to quarantine measures. This leaves the common numismatist sitting at home; in my case wondering "so, uhh, what now?" Hopefully this blog can give you an idea of things to do.
Catalog your collection
So maybe your collection has grown recently. In this case you'd want to create a log to write down each and every one of your numismatic acquisitions. Type sets, date sets, maybe even your whole collection. This is something that I have done since the beginning of the quarantine on a Google Sheets document. Doing this can also help with insurance purposes in the case of a collection being stolen or destroyed as well. It's quite fun too.
Acquire a new coin online
This doesn't have to be a big ticket item (but if you can afford it, go for it!). Perhaps there is a certain series or hole in your album that needs filling; I myself bought a new shield nickel for my type set on instagram and a pair of russian 10 kopeks dated 1814 and 1823.
Sit back and take a second look at the coins you already have
There is no doubt that in the past you have acquired a coin that you enjoyed at the time. If you have a set or specific piece that is sitting in a box or in the safe, why not take it out and view the darn thing? Best case scenario you will get that same kick as you did when you first got the coin/set.
Read a book
Ok ok, so this doesn't have to be completely numismatic. As of late I have been reading books off of the Newman numismatic portal; a library set up for use by ANA members. Only recently did I discover this library from a friend and it happens to be one of the most helpful numismatic tools out there. So many books covering so many numismatic topics are available with no cost. I have been reading The Cent Book off of the portal and greatly enjoy learning the history and varieties of Matron head cents.
Put a new set together or make upgrades
Recently I decided to complete my type set of 20th century German coinage. I already have most of these coins in MS condition, so why not make a set out of the ones I already have? This turns out to be a fun small project. I will be visiting my LCS soon to hopefully get air-tites and frame the coins. This will go above my militaria display. I also decided to make a couple of upgrades to the wheat cent album Bill Fivaz sold me right before quarantine started. This was using coins I already had as well, and now almost all of my 50's wheaties are BU. If it is really needed one can purchase these coins online too.
Photograph your collection
I have been photographing some of my coins, and I know others have too. This is a very easy job to do regardless of resources. I use my Samsung S9 cellphone to take pictures of my coins, so no expensive M3890-20 Nikon-corolla Type 394-32 ultracamera is needed.
Take a break
Lastly, I want to urge you to take a break from sitting in. Go on a walk, on a hike, hunting or bottle digging. Maybe you can fix that old radio or make a shadow box for your grandfather's war trophies. It isn't healthy to sit down and stare at a screen all day like so many people do. Maybe learn a new skill or touch up on something you abandoned long ago. The world is yours really.
Thanks for reading guys, I apologize for the many hiatuses as online school kept me up till dark most nights. So glad school is over now I can focus more on numismatics and writing these topics/researching. If you have any ideas on what to do during the 'tine that I did not cover please feel free to share in the comments! Thanks!
-Chris