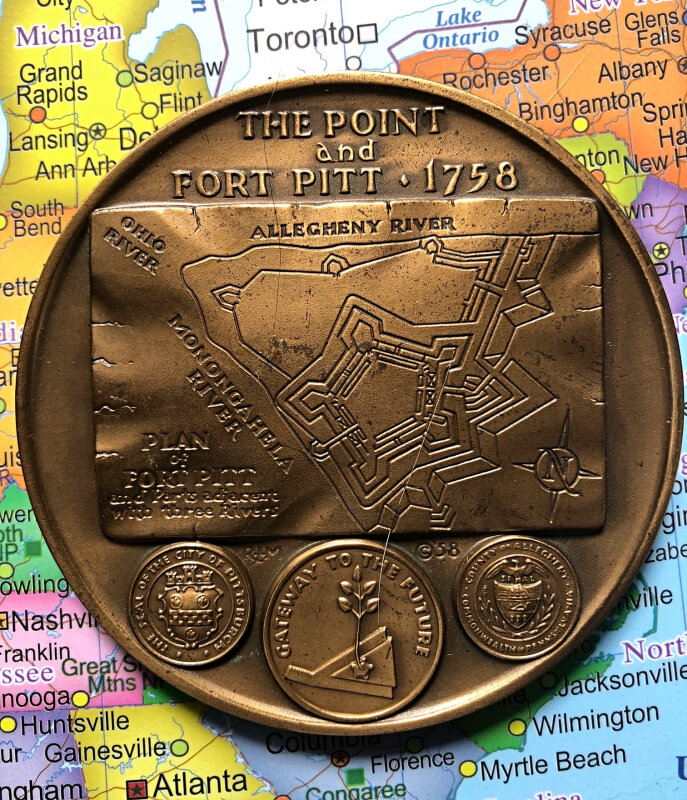 It is often said that immigrants have the deepest love for their place of immigration because they have seen the alternative and they more fully embrace the wonderfulness of their new home.  Many of you who have read my blogs over the last couple of years have probably picked up on my love of Pittsburgh PA.  I was not born there; I have only spent about 1/3 of my life there but it is home and it is someplace I love with a fierceness that even surprises me at times.  
Pittsburgh is an old city, it was built on the bones of an older French fort (Fort Duquesne) on the Forkes of the Ohio (as it used to be described).  It is a city that provided the iron and steel for massive cannons in every war from the Civil War to Vietnam.  It is a city that was devastated by the collapse of the steel industry in the 1970's with a diaspora of citizenry which included my family.  It is the reason why there are hordes of Pittsburgh Steeler fans through the south and the west.  But it is a city that has reinvented itself and become a mecca for technology and medicine.  It is where Dr. Jonas Salk cured Polio, it is where Dr. Bennet Omalu did his groundbreaking work on the effect of continued concussions on the athlete's brain.   It is where the tallest building which used to be called the U.S. Steel building is now called the University of Pittsburgh Medical Center (UPMC) building.  A changing of the economy reflected in one massive building.
Today I would like to display my Pittsburgh Bicentennial Medal, it was struck by the Medallic Art Company in 1958 (the year of my birth) to commemorate 200 years of history.  Pittsburgh and I are both a lot older now, but we are happy to live with each other, in the State I Love.  
Diameter - 3 inches
Sculptor - Ralph J. Menconi