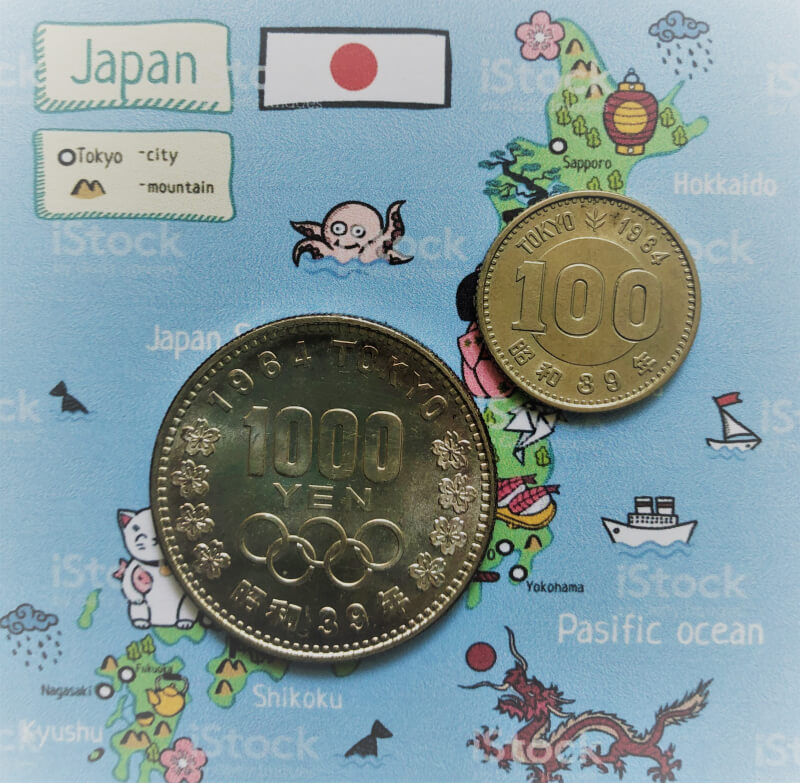 As you are all aware deadly Coronachan has wreaked havoc on a number of things we all enjoy in the spring, sports leagues have shut down (Bundesliga is the first to return in empty stadiums), concerts have been postponed, The Kentucky Derby and the Master's tournament have been rescheduled.  Most of all we have lost all but one of the spring and summer coin shows to include prominent ones like Long Beach, Central States, FUN, and near and dear to my heart, PAN.  WFM teeters on the edge, awaiting factors it has no control over. 
But one huge international event has been rescheduled for 2021, this event is the 2020 Tokyo Summer Olympics.  I have relatives in Japan and I know the Japanese people (for the most part) have been eagerly awaiting the start of the games, they have gone to extremes to put the welcome mat out to the world including much more multilingual signage around Tokyo,  removal of the Buddhist Crooked Cross symbol (we think of it as a Nazi symbol but it is ancient, very ancient) at temples, and building of world class facilities to house the athletes. Legitimate fear of Coronachan havoc have pushed the whole event until 2021. 
But since this would have been the return to Tokyo for the summer games, I thought it would be appropriate to highlight the beautiful 100 and 1000 Yen silver coins produced for the 1964 Summer Games.  This was certainly a major milestone for Japan, she was still recovering from the ruins of World War II and this was their chance to show the world, they were back and they were eager to become a part of the greater global community.  I think these 2020 games would have put an exclamation point on there accomplishments since that devastating war.