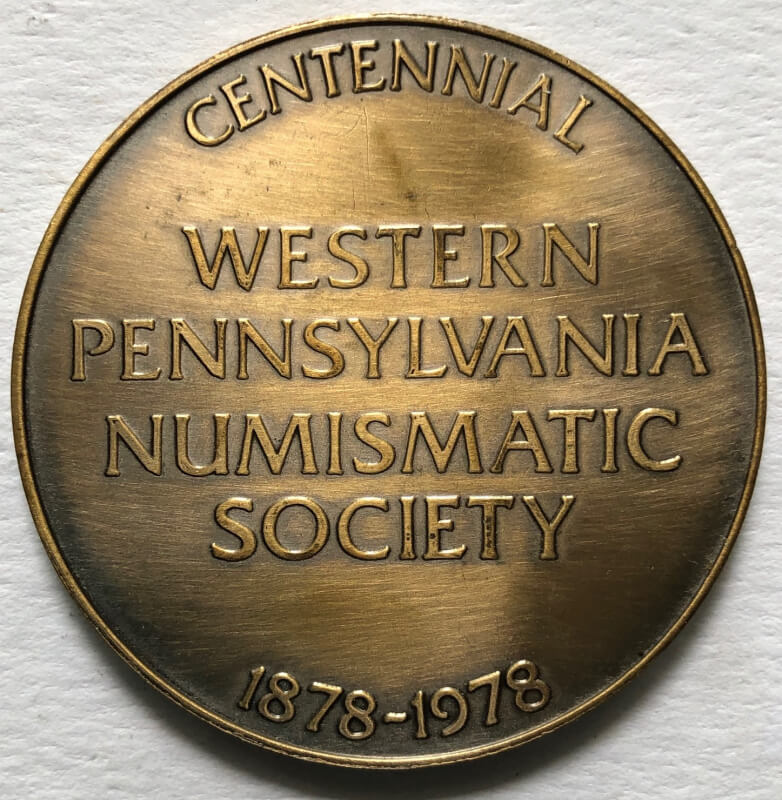 Most of us on this site have a local club that also keeps us busy.  Even though these virtual sites are fun and interesting, there is nothing that beats direct interaction with fellow collectors.  My home club is the Western Pennsylvania Numismatic Society (WPNS).  We are a small but mighty group that meets monthly at the Mt. Lebanon United Methodist Church with a visit to the Heinz History Center during the June meeting (of a normal year) and a wonderful dinner during the November meeting.   Because of Covid 19, we were unable to meet in April, May, or June, but we finally got together earlier this July.  Social distancing was practiced and masks were distributed to those that had not brought one. 
So, what do we do during our normal meetings?  We start gathering at 1930 for our 2000 meeting, our Sergeant of Arms' wife always makes us delicious baked goods to enjoy before the gavel is hammered.  We read and accept the minutes of the preceding meeting, we discuss any new business and then we have a presentation, usually lasting about half an hour, from one of our members.  During our July meeting, Mr. Thomas Uram, Chairman of the Citizens Coinage Advisory Committee, former ANA governor, PAN President and a longtime member of WPNS, briefed us on the decision-making process that lead to their recommendations for the new reverse designs for the American Silver Eagle and the Gold Bullion Coins.  Mr. Uram emphasized that their recommendations are only that and the Treasury Secretary can choose another design regardless of the recommendations proffered. 
Oh I forgot to mention we had our annual officer's election in July and I am now the Recording Secretary of this great organization.  Finally, we go around the room and have a show and tell.  All sorts of interesting coins, currency, and numismatic related literature is presented and passed around the room.  Definitely a great way to close the meeting.  Our club has been around since 1878 and they produced both a golden anniversary and a centennial medal.   Both medals were also made in silver, they are set aside for me by another member who is still at his winter home.  Tell us about your home club!!!