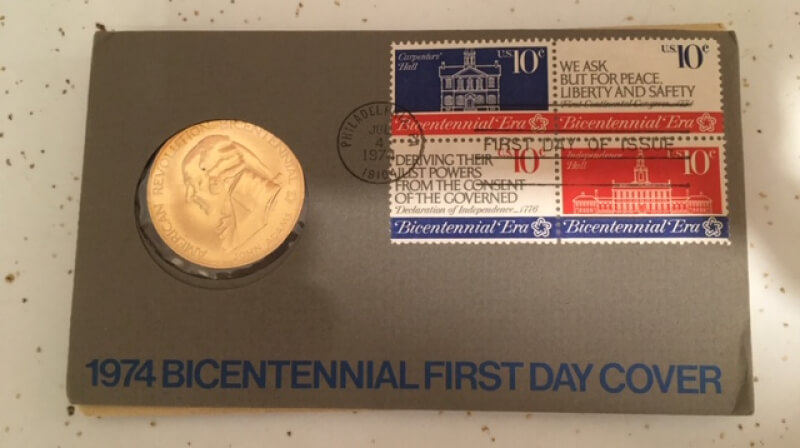 Starting in 1972, and annually thereafter, until 1976, the American Revolution Bicentennial Commission marketed PNCs through the US mint that included a bronze mint medal and a set of four different stamps postmarked in the city where they were first issued.
1972 - George Washington Medal with stamps depicting Colonial American Craftsman postmarked in Williamsburg, VA.

1973 - Samuel Adams and Patrick Henry together on a medal with stamps depicting the Boston Tea Party postmarked in Boston, MA.
1974- John Adams Medal with stamps showing important buildings and quotes from the Revolutionary Era postmarked in Philadelphia, PA.
1975 - Paul Revere medal with stamps showing different Revolutionary War military uniforms postmarked in Washington, D.C.
1976 - Thomas Jefferson medal with stamps showing the signing of the Declaration of Independence postmarked in Philadelphia, PA.
The medals were also available in silver from the mint, but were not sold in the PNC format, to my knowledge. With all the different mint and private sector issues at the time, it was an exciting time to collect.