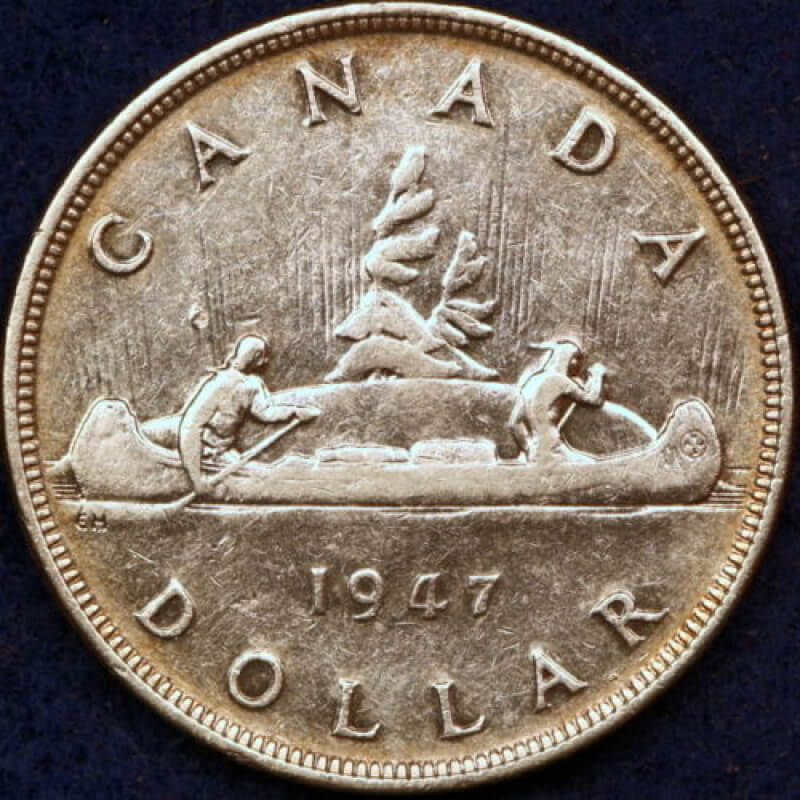 Where Does Your Passion Lie?
One of the quandaries of our hobby is what to collect next.  I recently purchased a Franklin Half Album but I have no passion for Franklins and only bought the album because I thought it would be cheap as there are know keys in the regular PDS series.  I also bought another Peace Dollar Album, so I would have a second set in an album, I filled up about a third of the album with extra unslabbed dollars but again, I have no real will to continue. 
I still have my New Brunswick 1861 Half Cent to collect but I now have a set in my future that will ignite my passion.  It is the Canadian Silver Dollar set from 1935-1967.  After 1967, the Canadian Mint eliminated their regular circulating silver dollar and substituted a smaller cupro-nickel dollar for regular commerce.  They still made full-size silver dollars (.500 fine) for the collector market but those don't really interest me.  
The Canadian Dollar set comprises 27 coins with the 1945 being the key and the 1947 being the semi-key.  There are also 6 commemoratives among the 27 to add to the appeal.  The two keys are 1945 and 1947, they both sell for well over $100, but the rest of the set can easily be found for less than $30 and I already have the bulk of them.  There are also great Dansco style albums available and I cannot wait to get started.   What are you thinking about collecting next?