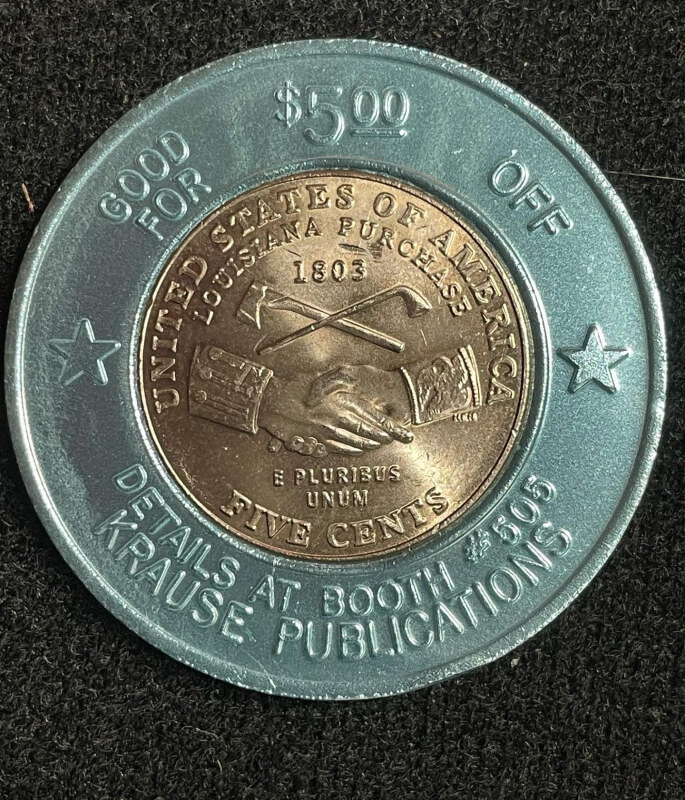 I did a talk at the PAN show called "Numismatics for Beginners" and one benefit I emphasized was the wonderful friendships that can arise just by being in this hobby.  I would like to thank my friends Rob Lasich, Rob Throckmorton, Dick Gaetano (all from PAN), and Dave Burdis (South Hills Coin Club) for volunteering their time at the KidZone table or during the auction. They really stepped up for our YNs. I would especially like to thank our own blog buddy GOLFER (Pat B.) for going all out with his wonderful Halloween themed goodie bags, giant treasure chest of "PAN" labeled coins, thousands of wheat cents, and just being there as my right hand on Thursday and all-day Saturday.  Golfer is a Rock Star!!!  The great thing is that he enjoyed the experience so much that Golfer looks to be a fixture at our future shows. 
The KidZone was a rousing success, we put together 50 goodie bags and we burned through all of them.   Luckily there were about 10 leftover bags from the May show but I know we also just gave a few of the kids, their auction dollars, a T-shirt, and a a fistful of foreign coins.  I would estimate 65 individual kids checked in with us. I think attendance in general continues to grow so in the future I have to plan on the possibility of growing numbers of YNs too.  We have invited the Legacy Knights Numismatic Society from Ohio to our May 2023 show, I hope they are able to make it.
I also had a chance to meet with I.R. BAMA and got a selfie with the twin towers, Bama and Golfer flanking little old me.  I sent a copy to MIKE and he opined that we were a shady looking trio at best.  I suspect he was right and that might be why the room quickly emptied when the three of us lined up for our photo.  You have already heard much about the show from LONG BEARD, BAMA, and GOLFER so I will just add that it was my favorite show ever, meeting great friends and working the KidZone. 
I did manage to pick up a very nice PCGS MS65 Hudson NY commemorative half and an attractive encased nickel on the final day of the show.  Those will probably be my last significant purchases of the year.  Although I may buy the Silver Proof Set coming out in a couple of days from the Mint.  
In My Own Words
God Save the King
Caveat Emptor